Mazda 2
Mazda 2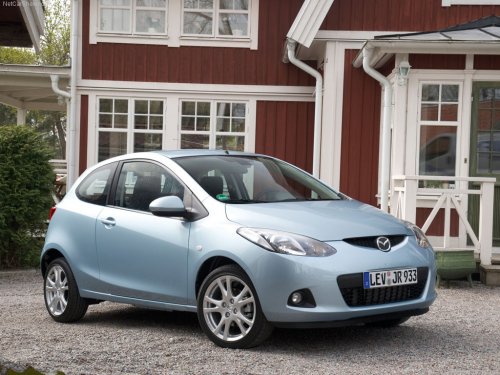 See also:
Mazda MX-5 2011
Editor's note: This review was written in October 2010 about the 2010 Mazda MX-5 Miata. Little of substance has changed with this year's model. To see what's new for 2011, click here, or check out ...
An SUV With Zoom-Zoom?
One of the best things about the CX-9 is its drivetrain. Every CX-9 comes with a 263-horsepower, 3.5-liter V-6 engine that teams with a six-speed automatic transmission with a clutchless-manual mo ...
Performance
When the Mazda6 debuted last year, I drove a powerful V-6 version called the ''s.'' That car handled like a true sport sedan, with relatively heavy steering and a pretty rough ride. It was fun, bu ...