Mazda6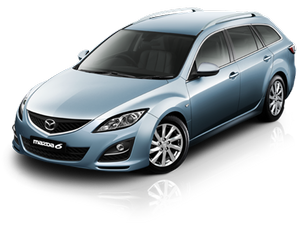 The Mazda6 features distinctive sporty design, an exhilarating drive, proven reliability and competitive CO2 emissions.
See also:
Cell Phones Warning
WARNING: Please comply with the legal regulations concerning the use of communication equipment in vehicles in your State or Province: Use of any electrical devices such as cell phones, computers, ...
Installing Child-Restraint Systems
Accident statistics reveal that a child is safer in the rear seat. The front passenger's seat is clearly the worst choice for any child under 12, and with rear-facing childrestraint systems it is ...
When Bluetooth Hands-Free Cannot be Used
Bluetooth Hands-Free cannot be used under the following conditions: - The device is outside of the communication area. - The device has a malfunction. - The device is not connected to the hands- ...