Towing Description
We recommend that towing be done only by an Authorized Mazda Dealer or a commercial tow-truck service.
Proper lifting and towing are necessary to prevent damage to the vehicle.
Government and local laws must be followed.
A towed vehicle usually should have its drive wheels (front wheels) off the ground. If excessive damage or other conditions prevent this, use wheel dollies.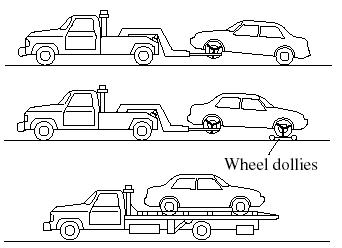 When towing with the rear wheels on the ground, release the parking brake.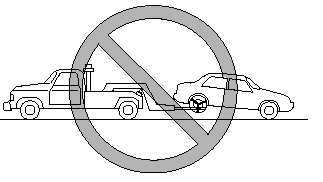 CAUTION:
Do not tow the vehicle pointed backward with driving wheels on the ground. This may cause internal damage to the transaxle.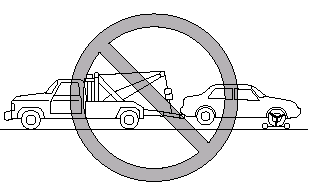 CAUTION:
Do not tow with sling-type equipment. This could damage your vehicle. Use wheel-lift or flatbed equipment.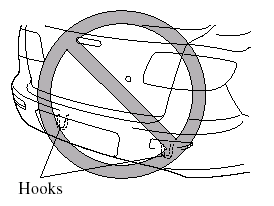 CAUTION:
Do not use the hooks under the rear bumper for towing and tying down, as they cannot hold the load and it will damage the bumper.
See also:
Exterior Design
New fog lamps bezels are introduced that are more pointed and lowing. These bezels frame an "inner eye" made up of a round fog lamp inside a lowing lower lid for a strong sense of refine ...
AUX Mode (Auxiliary input)
You can connect portable audio units or similar products on the market to the auxiliary jack to listen to music or audio over the vehicle's speakers. WARNING: Do not adjust the portable audio u ...
Before Driving Your Mazda
Important information about driving your Mazda. ...