Vent Operation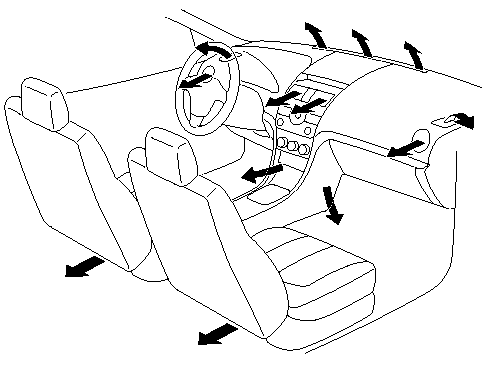 Adjusting the Vents
Directing airflow
Side Vents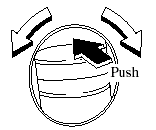 To adjust the direction of airflow, open the vents and rotate them left and right.
Center Vents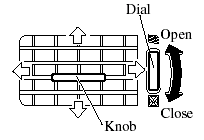 To adjust the direction of airflow, move the adjustment knob.
NOTE:
When using the air conditioner under humid ambient temperature conditions, the system may blow condensed air (fog) from the vents.
This is not a sign of trouble but a result of humid air being suddenly cooled.
Selecting the Airflow Mode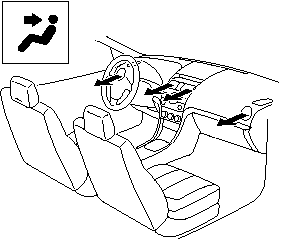 Dashboard Vents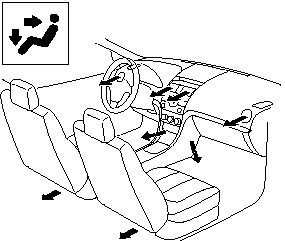 Dashboard and Floor Vents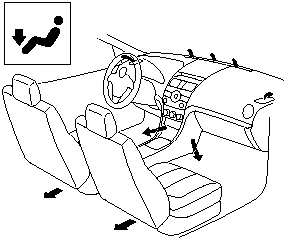 Floor Vents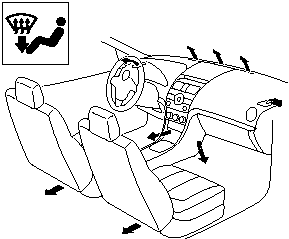 Defroster and Floor Vents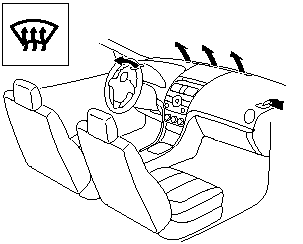 Defroster Vents
See also:
Safety
Side-impact and side curtain airbags are optional. All-disc antilock brakes with brake assist are standard on s models and optional on i models. Traction control and an electronic stability system ...
Fuel Requirements
Vehicles with catalytic converters or oxygen sensors must use ONLY UNLEADED FUEL, which will reduce exhaust emissions and keep spark plug fouling to a minimum. Your Mazda will perform best with fu ...
Still Looking Good
Perhaps a bit over the top when it first hit the streets back in 2006, the CX-7's lines have matured well — especially considering that the compact-SUV field, with the possible exception of the Fo ...