Head Restraints
Head restraints are intended to help protect you and the passengers from neck injury.
WARNING:
Always drive with the head restraints installed when seats are being used and make sure they are properly adjusted:
Driving with the head restraints adjusted too low or removed is dangerous. With no support behind your head, your neck could be seriously injured in a collision.
Height adjustment
To raise a head restraint, pull it up to the desired position.
To lower the head restraint, press the stopcatch release, then push the head restraint down.
Adjust the head restraint so that the top is even with the top of the passenger's ears, never the passenger's neck to prevent injury.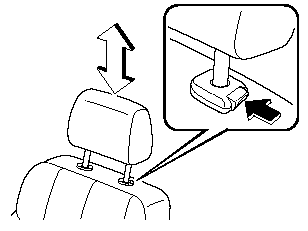 Front seat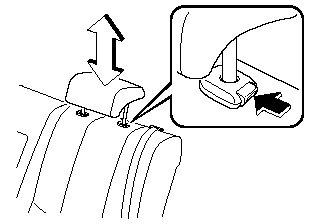 Rear seat
See also:
Mazda2 2009 review
The 2011 Mazda2 may very well be the cutest car I've driven to date. Despite its more than adorable look, the Mazda2 and I took a few days to get to know each other. Upon my first drive, I have to ...
Vehicle Overview
Ever since Mazda introduced the Miata as an early 1990 model, it's officially been known as the MX-5 Miata. Anyone who has known the model, however, has known it as the Miata. Mazda discarded the ...
Exterior
The 2007 redesign was as substantial as the 1999 reworking, which did away with the pop-up headlights in favor of fixed units and a more curvaceous body. The current generation retains the fixed h ...