Vent Operation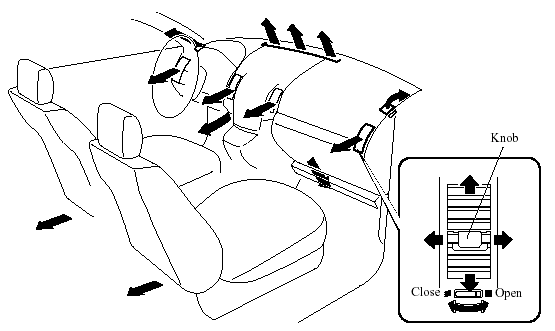 Adjusting the Vents
Directing airflow
You can direct air flow by moving the adjustment knob.
Horizontal air flow can be adjusted by pressing the vent left or right.
Opening/closing vents
These vents can be opened and closed with wheel.
NOTE.
When using the air conditioner, mist may come out from the vents. This is not a sign of trouble but a
result of humid air being suddenly cooled.
Selecting the Airflow Mode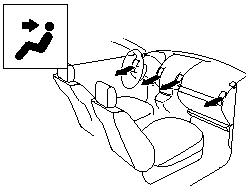 Dashboard Vents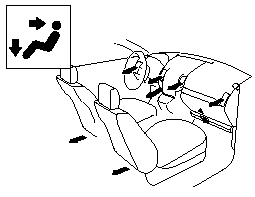 Dashboard and Floor Vents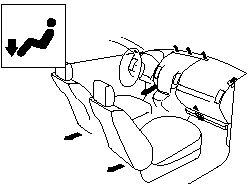 Floor Vents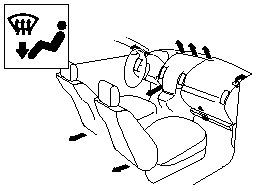 Defroster and Floor Vents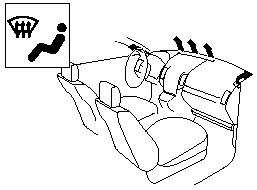 Defroster Vents
See also:
Vehicle Overview
Mazda introduced a brand-new sedan in 2003 to replace its 626 model. Expected to rival European cars in ride and handling, the Mazda6 was built on an all-new platform. Developers used competitive ...
Going & Stopping
Mazda reportedly may offer a more fuel-efficient, normally aspirated four-cylinder engine in the CX-7 down the line, but until then, the only available drivetrain is a 244-horsepower, turbocharged ...
Bottle Holder
Bottle holders are on the inside of the front doors. CAUTION: Do not use the bottle holders for containers without caps. The contents may spill when the door is opened or closed. ...