Mazda 2
Mazda 2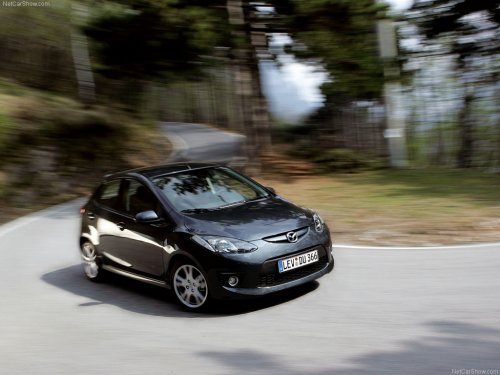 See also:
Mazda3 2009 review
The first-generation Mazda3's viability shows automakers that this is how you do it: Come out with a car that's so competitive when it's new that it's still a good choice years down the line. It a ...
Mazda2 2011 review
The Mazda2 is a small car that drives like a small car — and that's a compliment. Some cars feel bigger than they are, which can be good if you also get a sense of strength and solidity. Th ...
Exterior design - expressive and emotional styling
A distinctive new front fascia is formed by the 5-point grille and openings at the front corners. These design cues combine with the sculpted shape of the hood and the bold, expressive lines that ...