Vent Operation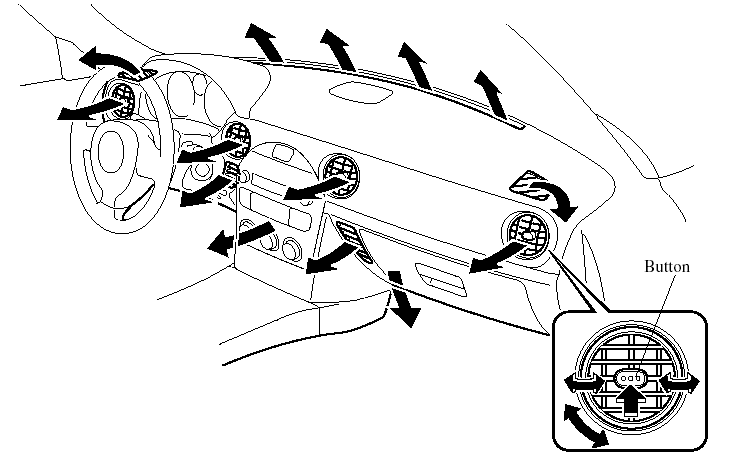 Adjusting the Vents
Directing airflow
You can direct air flow by rotating the vent.
Opening/closing vents
The two outside vents can be opened and closed with center button.
NOTE:
When using the air conditioner, mist may come out from the vents. This is not a sign of trouble but a
result of humid air being suddenly cooled.
Selecting the Airflow Mode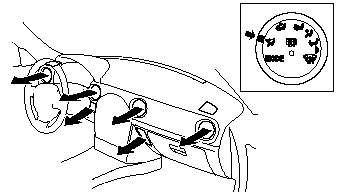 Dashboard Vents (OPEN MODE)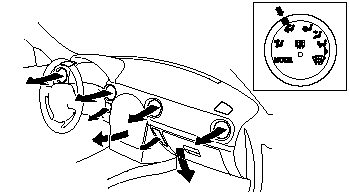 Dashboard and Floor Vents (OPEN MODE)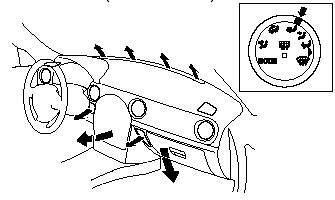 Floor Vents (OPEN MODE)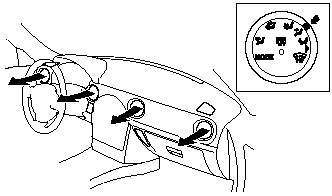 Dashboard Vents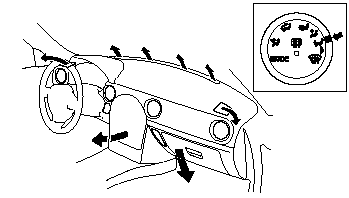 Floor Vents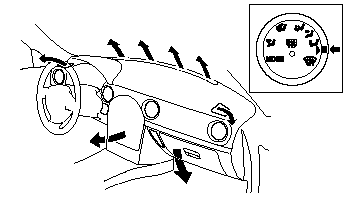 Defroster and Floor Vents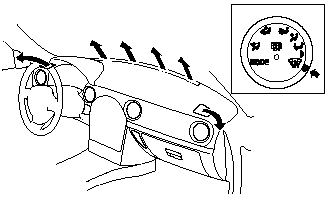 Defroster Vents
You will feel more comfortable by using the OPEN MODE when opening the roof.
See also:
Towing Description
We recommend that towing be done only by an Authorized Mazda Dealer or a commercial tow-truck service. Proper lifting and towing are necessary to prevent damage to the vehicle. Government and l ...
Fuel Requirements
Vehicles with catalytic converters or oxygen sensors must use ONLY UNLEADED FUEL, which will reduce exhaust emissions and keep spark plug fouling to a minimum. Your Mazda will perform best with fu ...
Exterior design - expressive and emotional styling
A distinctive new front fascia is formed by the 5-point grille and openings at the front corners. These design cues combine with the sculpted shape of the hood and the bold, expressive lines that ...