Vent Operation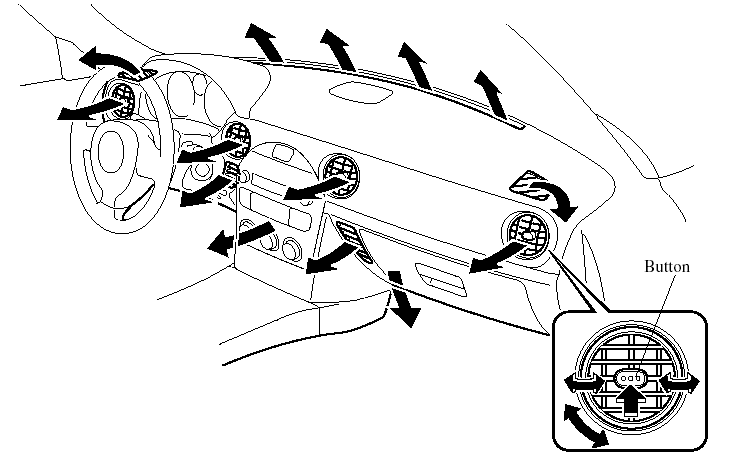 Adjusting the Vents
Directing airflow
You can direct air flow by rotating the vent.
Opening/closing vents
The two outside vents can be opened and closed with center button.
NOTE:
When using the air conditioner, mist may come out from the vents. This is not a sign of trouble but a
result of humid air being suddenly cooled.
Selecting the Airflow Mode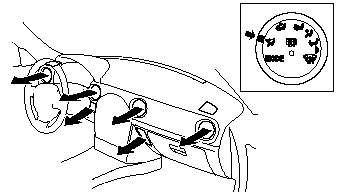 Dashboard Vents (OPEN MODE)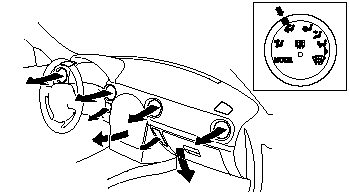 Dashboard and Floor Vents (OPEN MODE)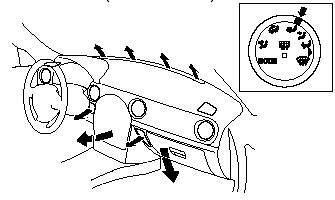 Floor Vents (OPEN MODE)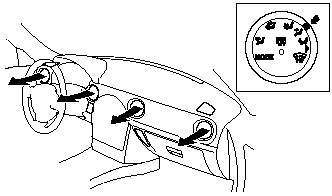 Dashboard Vents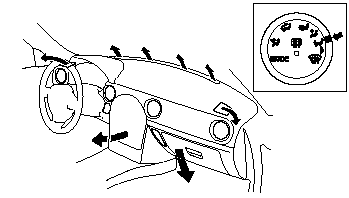 Floor Vents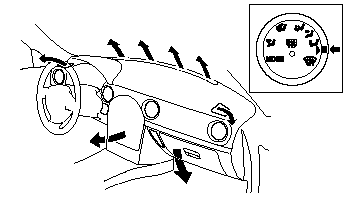 Defroster and Floor Vents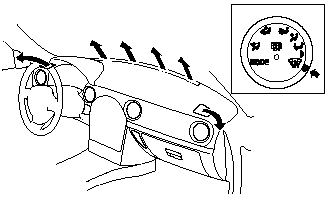 Defroster Vents
You will feel more comfortable by using the OPEN MODE when opening the roof.
See also:
Owner Maintenance Precautions
Improper or incomplete service may result in problems. This section gives instructions only for items that are easy to perform. As explained in the Introduction, several procedures can be done onl ...
Under the Hood
The 2.0-liter four-cylinder in the Mazda3 i has variable valve timing and develops 148 horsepower (144 hp in PZEV form). The Mazda3 s uses a 2.3-liter four-cylinder that pumps out 156 hp. A five-s ...
Exterior & Styling
Technically the same generation as the 2008, the 2009 model's restyling is definitely noticeable, as the nose extends lower and the grille is now larger and smile-shaped. Unlike the Mazda3, this s ...