Vent Operation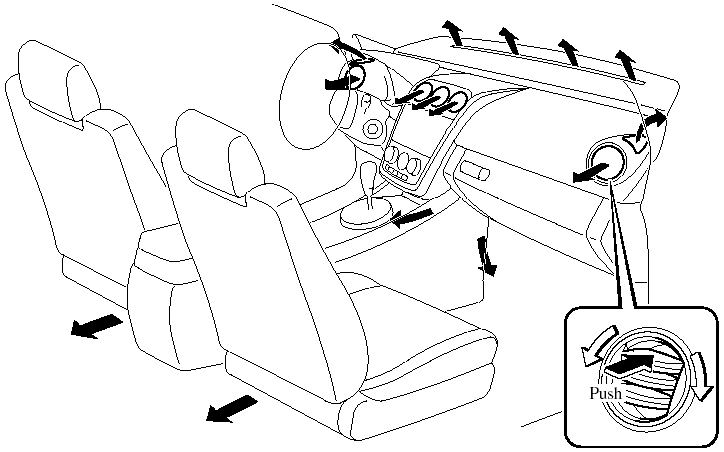 Adjusting the Vents
Directing airflow
You can direct air flow by rotating the vent.
Opening/closing vents
These vents can be opened and closed with wheel.
NOTE:
When using the air conditioner, mist may come out from the vents. This is not a sign of trouble but a
result of humid air being suddenly cooled.
Selecting the Airflow Mode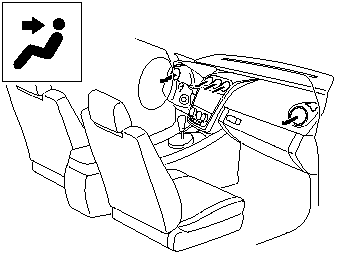 Dashboard Vents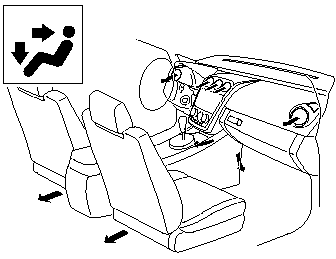 Dashboard and Floor Vents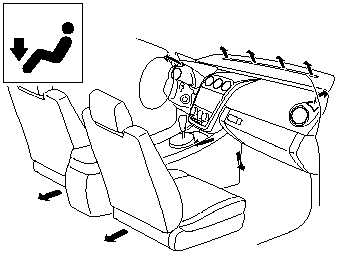 Floor Vents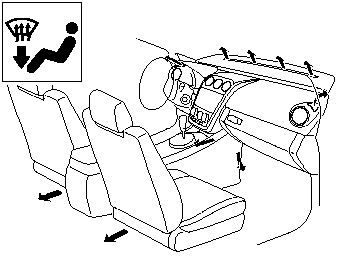 Defroster and Floor Vents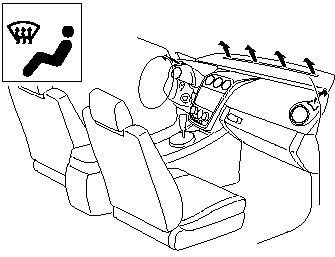 Defroster Vents
See also:
Jump-Starting
Jump-starting is dangerous if done incorrectly. So follow the procedure carefully. If you feel unsure about jump-starting, we strongly recommend that you have a competent service technician do t ...
Fuel Requirements
* U.S. federal law requires that octane ratings be posted on gasoline station pumps. Vehicles with catalytic converters or oxygen sensors must use ONLY UNLEADED FUEL, which will reduce exhaust ...
Reporting Safety Defects (Canada)
Canadian customers who wish to report a safety-related defect to Transport Canada, Defect Investigations and Recalls, may telephone the toll free hotline 1-800-333-0510, or contact Transport Can ...