Personalization Features
The following "Personalization Features" are possible. These settings can only be changed by an Authorized Mazda Dealer.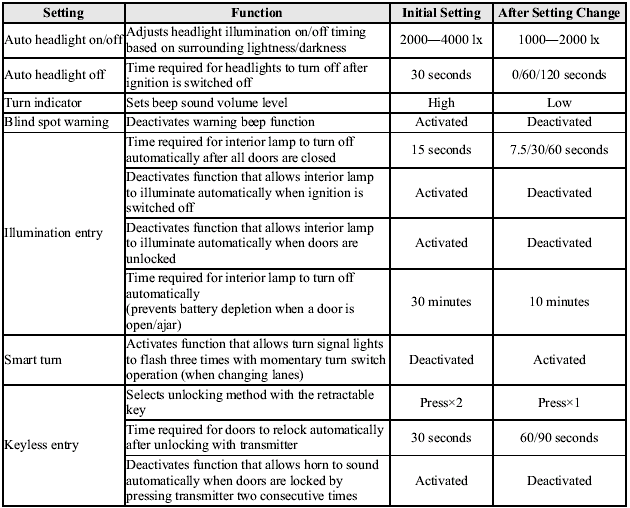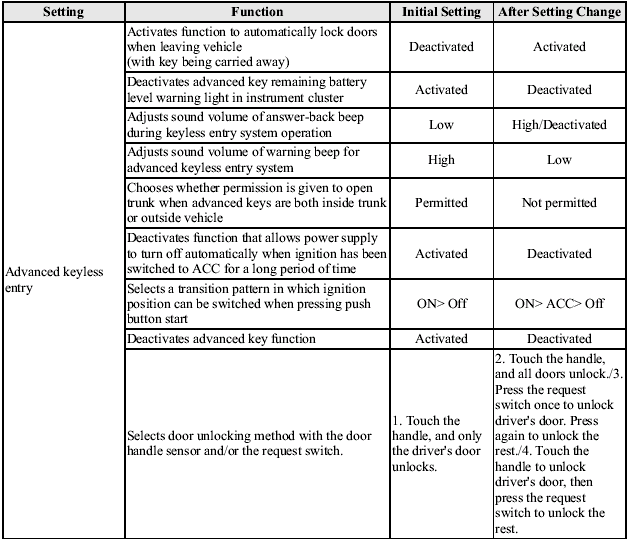 The following "Personalization Features" can be changed by customer.

See also:
Customer Assistance (Puerto Rico)
Your complete and permanent satisfaction is our business. That is why all Authorized Mazda Dealers have the knowledge and the tools to keep your Mazda vehicle in top condition. If you have any qu ...
Exterior
Narrow headlights flank a large, five-pointed grille with a Mazda logo. The wheel arches and belt line are well defined. For 2008, Volcanic Red and Silver Metallic are new colors. Built on a 105 ...
Add-On Non-Genuine Parts and Accessories
Non-genuine parts and accessories for Mazda vehicles can be found in stores. These may fit your vehicle, but they are not approved by Mazda for use with Mazda vehicles. When you install non-genuin ...