Personalization Features
The following "Personalization Features" are possible. These settings can only be changed by an Authorized Mazda Dealer.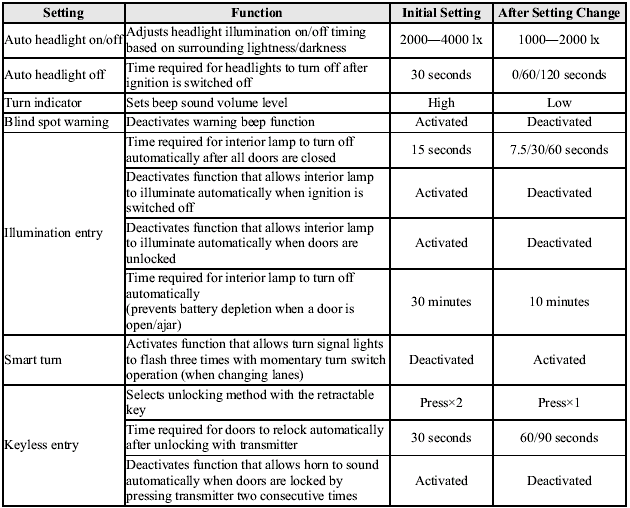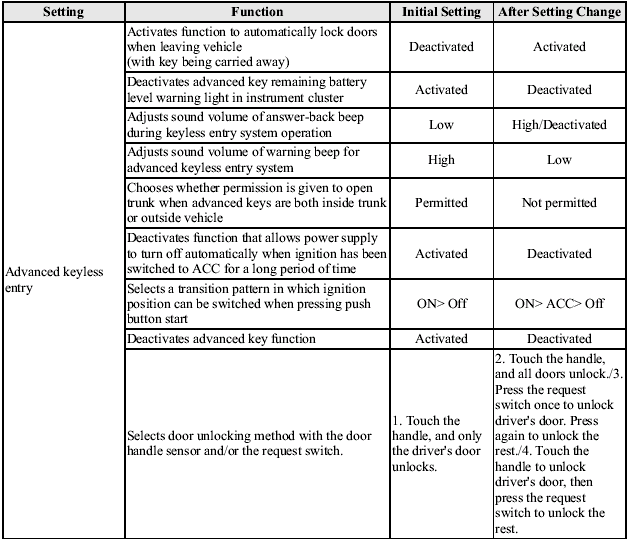 The following "Personalization Features" can be changed by customer.

See also:
Tire Maintenance
Improper or inadequate vehicle maintenance can cause tires to wear abnormally. Here are some important maintenance points: Tire Inflation Pressure Inspect all tire pressure monthly (including the ...
Fuel Requirements
* U.S. federal law requires that octane ratings be posted on gasoline station pumps. Vehicles with catalytic converters or oxygen sensors must use ONLY UNLEADED FUEL, which will reduce exhaust ...
Meters and Gauges
(Black-out meter) When the ignition switch is in the ON position, the dashboard gauges illuminate. 1. Speedometer 2. Odometer, Trip Meter and Trip Meter Selector 3. Tachometer 4. Engine Coola ...