Mazda 2
Mazda 2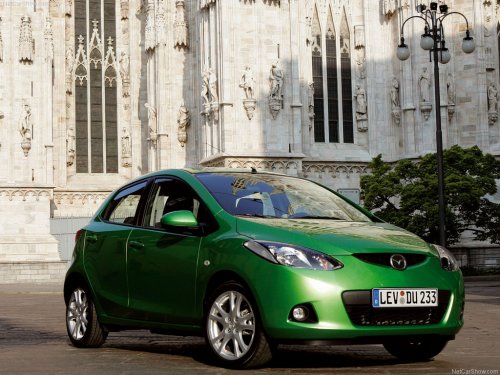 See also:
Cargo
Larger dimensions also result in a larger trunk for the new Mazda6, which now measures 16.6 cubic feet. That's up from the old car's 15.2 cubic feet, and it's larger than key competitors like the ...
Exterior
Narrow headlights flank a large, five-pointed grille with a Mazda logo. The wheel arches and belt line are well defined. For 2007, Violet Gray and Smokestone are new colors, with the latter availa ...
Performance
When the Mazda6 debuted last year, I drove a powerful V-6 version called the ''s.'' That car handled like a true sport sedan, with relatively heavy steering and a pretty rough ride. It was fun, bu ...