Exterior Overview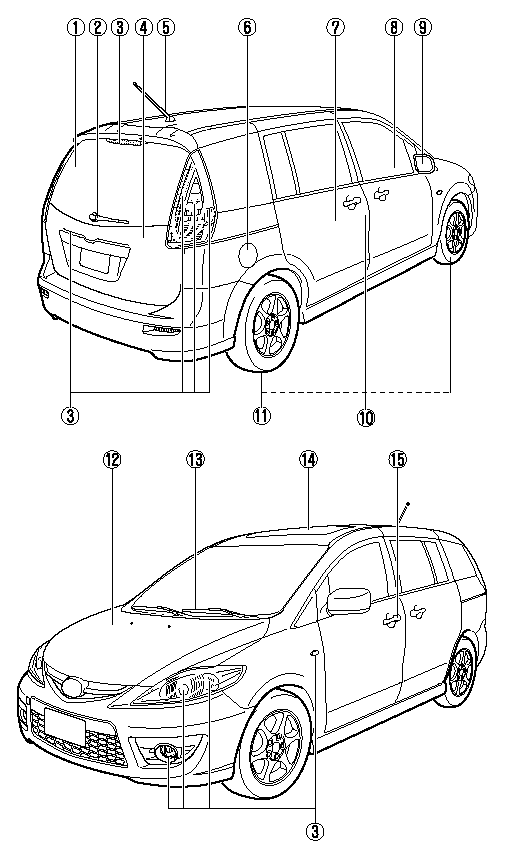 Exterior Overview

1 - Rear window defroster 2 - Rear wiper blade
3 - Light bulbs
4 - Liftgate
5 - Antenna
6 - Fuel-filler lid
7 - Sliding doors
8 - Power windows
9 - Outside mirror
10 - Child safety locks
11 - Tires
12 - Hood
13 - Windshield wiper blades 14 - Moonroof
15 - Doors and keys
See also:
Mazda MX-5 2010
The Mazda MX-5 Miata roadster is like a favorite pair of worn jeans; everything just feels right. From the position of the shifter, pedals, steering wheel and other controls, nothing's out of pl ...
Cruise Control
With cruise control, you can set and automatically maintain any speed of more than about 32 km/h (20 mph). WARNING: Do not use the cruise control under the following conditions: Using the cruise ...
Manual Type
Manual Type Control Switches Temperature control dial This dial controls temperature. Turn it clockwise for hot and counterclockwise for cold. MAX-A/C position For quick cabin cooling, rota ...