Exterior Overview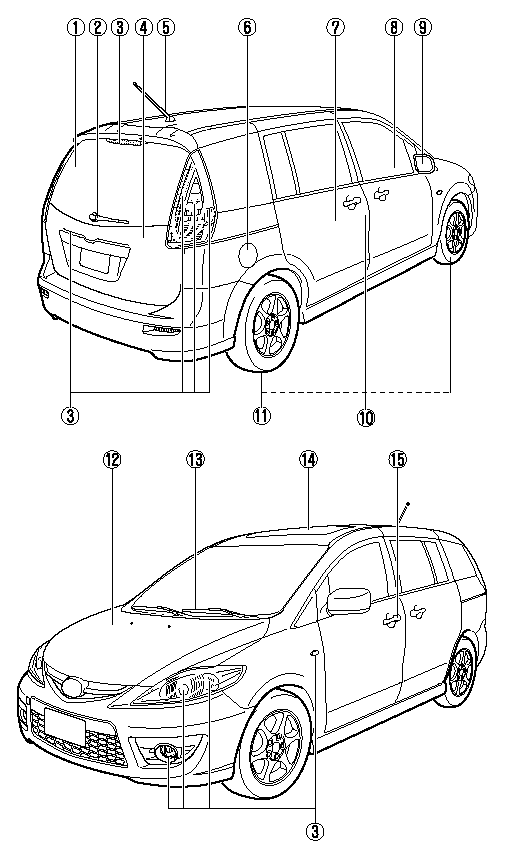 Exterior Overview

1 - Rear window defroster 2 - Rear wiper blade
3 - Light bulbs
4 - Liftgate
5 - Antenna
6 - Fuel-filler lid
7 - Sliding doors
8 - Power windows
9 - Outside mirror
10 - Child safety locks
11 - Tires
12 - Hood
13 - Windshield wiper blades 14 - Moonroof
15 - Doors and keys
See also:
Vehicle Information Labels
Vehicle Identification Number The vehicle identification number legally identifies your vehicle. The number is on a plate attached to the left top side of the dashboard. This plate can easily be ...
Mazda5 2009 Review
Editor's note: This review was written in April 2008 about the 2008 Mazda5. Little of substance has changed with this year's model. To see what's new for 2009, click here, or check out a side-by-s ...
Type Approval of Equipment
Immobilizer system Keyless entry system ...