Mazda Tribute
Mazda Tribute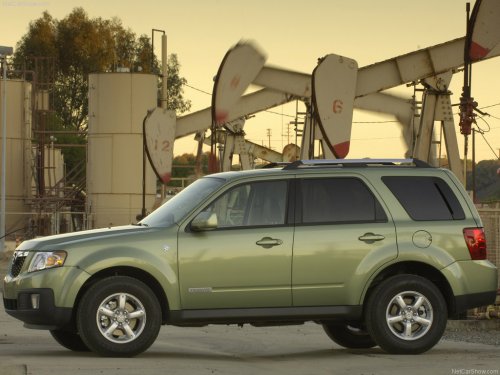 See also:
NVH Improvement
The new Mazda Tribute's interior not only has a stronger sense of quality and console functionality, it is also a quieter and more comfortable place to be. Wind, road and powertrain noise have bee ...
Mazda CX-9 2007 review
Even though the Mazda Tribute — a version of the Ford Escape compact SUV — has been on sale for years, SUVs don't come to mind when I think of Mazda. Instead, I see Miatas and RX-7s &mda ...
Features
When you test cars for a living, it's easy to fall for them from the driver's seat. Testing a new Mercedes or even a new Toyota can be great — until you see the price. Yes, we get sticker shock, t ...