Towing Description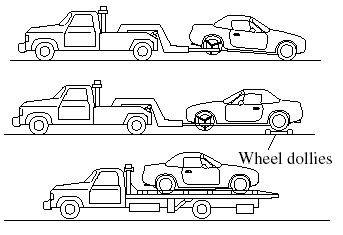 We recommend that towing be done only by an Authorized Mazda Dealer or a commercial tow-truck service.
Proper lifting and towing are necessary to prevent damage to the vehicle.
Government and local laws must be followed.
A towed vehicle usually should have its drive wheels (rear wheels) off the ground.
If excessive damage or other conditions prevent this, use wheel dollies.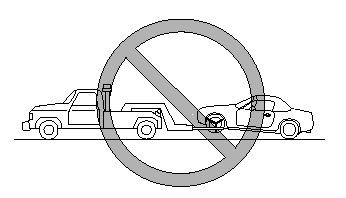 CAUTION:
Do not tow the vehicle pointed forward with driving wheels on the ground. This may cause internal damage to the transmission.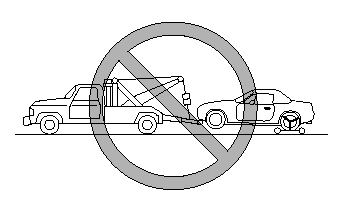 CAUTION:
Do not tow with sling-type equipment. This could damage your vehicle. Use wheel-lift or flatbed equipment.
See also:
How the SRS Air BagsWork
Your Mazda is equipped with the following types of SRS air bags. SRS air bags are designed to work together with the seat belts to help to reduce injuries during an accident. The SRS air bags ar ...
AWord to Mazda Owners
Thank you for choosing a Mazda. We at Mazda design and build vehicles with complete customer satisfaction in mind. To help ensure enjoyable and trouble-free operation of your Mazda, read this ma ...
Maintenance and Care
How to keep your Mazda in top condition. ...