Towing Description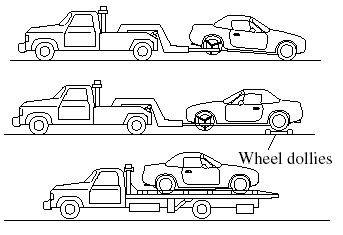 We recommend that towing be done only by an Authorized Mazda Dealer or a commercial tow-truck service.
Proper lifting and towing are necessary to prevent damage to the vehicle.
Government and local laws must be followed.
A towed vehicle usually should have its drive wheels (rear wheels) off the ground.
If excessive damage or other conditions prevent this, use wheel dollies.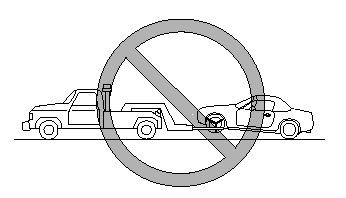 CAUTION:
Do not tow the vehicle pointed forward with driving wheels on the ground. This may cause internal damage to the transmission.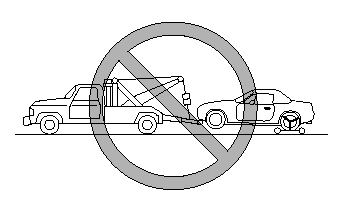 CAUTION:
Do not tow with sling-type equipment. This could damage your vehicle. Use wheel-lift or flatbed equipment.
See also:
Seat Belt
WARNING: Always wear the seat belt with it correctly routed in its guide: Wearing a seat belt without the seat belt routed in its guide is dangerous because the seat belt would not be able to pr ...
Theft-Deterrent System
If the theft deterrent system detects an inappropriate entry into the vehicle, which could result in the vehicle or its contents being stolen, the alarm alerts the surrounding area of an abnormali ...
Beep Sounds
qSeat Belt Warning Beep If the driver's seat belt is not fastened when the ignition switch is turned to the ON position, a beep sound will be heard for about 6 seconds. If the driver's seat belt ...