Mazda Tribute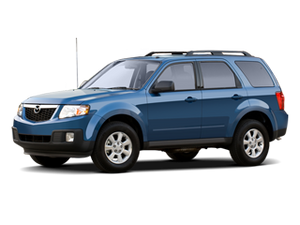 Mazda Tribute is a nice-looking, roomy, functional moderately-priced mid-size car-based SUV.
See also:
Enhanced Fuel Efficiency
Despite an increase in performance feel for the top grade powertrain, and the same power and torque output as before, the Mazda MX-5 facelift MZR-2.0-litre engine with manual transmission uses les ...
Enhanced Performance Feel
The Mazda MX-5 facelift inherits the third-generation's line-up of lively MZR petrol engines and precise-shifting manual transmissions. Some major updates enhance the roadster experience even furt ...
Transmissions
The 2.3-litre MZR petrol comes standard with a new five-speed manual transmission that employs multi-cone synchronizers and a new cable shift system, which reduces shift effort and provides for sh ...