Mazda3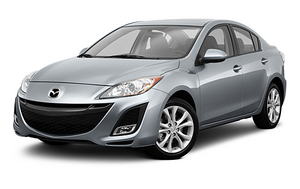 The Mazda3 breaks new ground in compact car style, sports car-like design and technological innovation.
See also:
Automatic Transaxle Controls
Various Lockouts: Indicates that you must depress the brake pedal to shift (The ignition switch must be in the ACC or ON position). Indicates the shift lever can be shifted freely into any po ...
Defining Attributes
On the upside, the current generation's reliability has been above average to well above average, and it's one of the most fun cars in the compact class. Fun is hard to define, but it usually invo ...
Mazda6 in the Market
It's rare to get through a review with few negative things to say about a car. Is the Mazda6 flawless? No. It could get better mileage, and it could have better acceleration and maybe some nicer b ...