Mazda 6
Mazda 6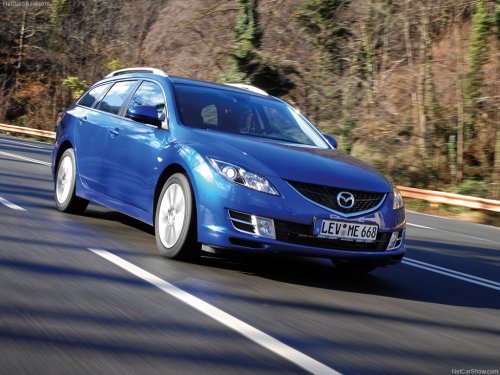 See also:
Mazda6 in the Market
It's rare to get through a review with few negative things to say about a car. Is the Mazda6 flawless? No. It could get better mileage, and it could have better acceleration and maybe some nicer b ...
Exterior & Interior
As is the case with many new Mazda models, the Mazda2 has a big, grinning grille opening. I like it on other Mazdas and I like it even more on the Mazda2, because the car is smaller. It looks like ...
Enhanced Ride Comfort and a Quieter Cabin
The original Mazda CX-7 was one of its segment's most sophisticated vehicles, and this aspect is carried forth with the facelift. Its body shell's torsional rigidity is increased by 5 percent, whi ...