Tiedown Hooks
CAUTION.
Don't use the tiedown hooks under the front and rear for towing.
They are designed ONLY for tying down the vehicle when it's being transported. Using them for towing will damage the bumper.
Tiedown Hook-Front
1. Remove the tiedown eyelet, lug wrench, and jack lever from the trunk.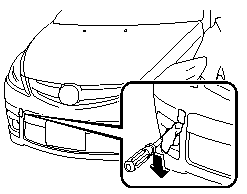 2. Wrap the jack lever with a soft cloth to prevent damage to the bumper and open the cap located on the front bumper.
CAUTION.
The cap cannot be completely removed. Do not use excessive force as it may damage the cap or scratch the painted bumper surface.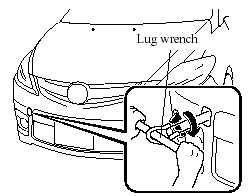 3. Securely install the tiedown eyelet using the lug wrench.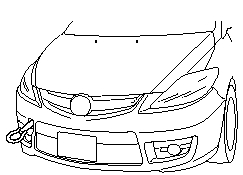 4. Hook the tying rope to the tiedown eyelet.
CAUTION.
If the tiedown eyelet is not securely tightened, it may loosen or disengage from the bumper when tying down the vehicle. Make sure that the tiedown eyelet is securely tightened to the bumper.
Tiedown Hooks-Rear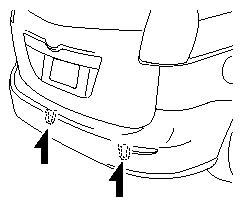 See also:
Safety
Like all Mazda vehicles, Mazda Tribute has always offered high levels of passive and active safety. The new facelift version enhances this with new disc brakes in the rear, replacing the rear brak ...
Front Seats (Electrically Operated Seats)
WARNING: Do not modify or replace the front seats: Modifying or replacing the front seats such as replacing the upholstery or loosening any bolts is dangerous. The front seats contain air bag c ...
Hands-Free Telephone Setting
Mobile phone Mobile phone registration For the registration of a Bluetooth equipped mobile telephone to Bluetooth Hands-Free, refer to "Bluetooth Hands- Free preparation". Registered mobile phon ...