Towing Description
We recommend that towing be done only by an Authorized Mazda Dealer or a commercial tow-truck service.
Proper lifting and towing are necessary to prevent damage to the vehicle.
Government and local laws must be followed.
A towed vehicle usually should have its drive wheels (front wheels) off the ground. If excessive damage or other conditions prevent this, use wheel dollies.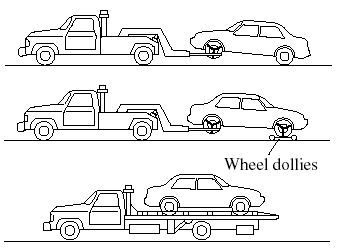 When towing with the rear wheels on the ground, release the parking brake.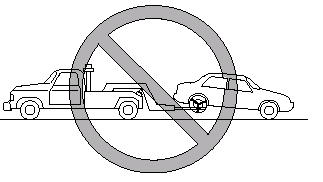 CAUTION:
Do not tow the vehicle pointed backward with driving wheels on the ground. This may cause internal damage to the transaxle.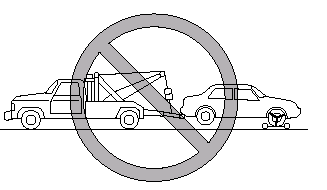 CAUTION:
Do not tow with sling-type equipment. This could damage your vehicle. Use wheel-lift or flatbed equipment.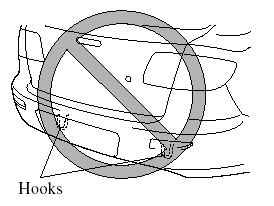 CAUTION:
Do not use the hooks under the rear bumper for towing and tying down, as they cannot hold the load and it will damage the bumper.
See also:
Enhanced Ride Comfort and a Quieter Cabin
The original Mazda CX-7 was one of its segment's most sophisticated vehicles, and this aspect is carried forth with the facelift. Its body shell's torsional rigidity is increased by 5 percent, whi ...
Keys
WARNING. Do not leave the key in your vehicle with children and keep them in a place where your children will not find or play with them: Leaving children in a vehicle with the key is dangerous. ...
Ride & Handling
The Mazda5's steering response is designed to engage the driver. A turn of the wheel delivers a quick change of direction, and there's a fair amount of feedback. The suspension is on the firm side ...