Mazda MX-5
Mazda MX-5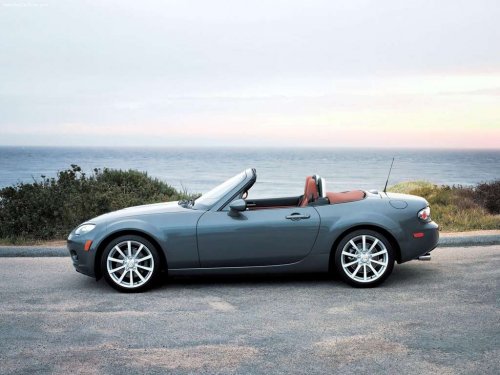 See also:
Vehicle Overview
Ford owns a controlling interest in Mazda, so there's a close kinship between the popular Ford Escape sport utility vehicle and the related Mazda Tribute. Both SUVs were introduced for the 2001 mo ...
Mazda MX-5 2009
If you don't like fun, if you prefer to mope about and wallow in your own misery, you're going to have to skip the Mazda MX-5. That might seem easy, because you probably don't know that "MX-5 ...
Rocking the Vehicle]
WARNING: Do not spin the wheels at more than 56 km/h (35 mph), and do not allow anyone to stand behind a wheel when pushing the vehicle: When the vehicle is stuck, spinning the wheels at high sp ...