Storage Compartments
WARNING:
Keep storage boxes closed when driving:
Driving with the storage boxes open is dangerous. To reduce the possibility of injury in an accident or a sudden stop, keep the storage boxes closed when driving.
CAUTION:
Do not leave lighters or eyeglasses in the storage boxes while parked under the sun. A lighter could explode or the plastic material in eyeglasses could deform and crack from high temperature.
Glove Box
To open the glove box, pull the latch toward you.
Insert the key (auxiliary key*) and turn it clockwise to lock, counterclockwise to unlock.
* Advanced key equipped vehicle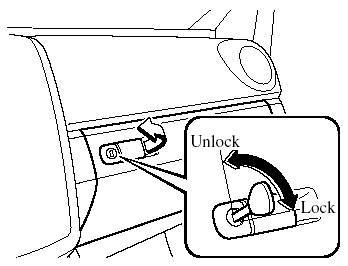 Center Console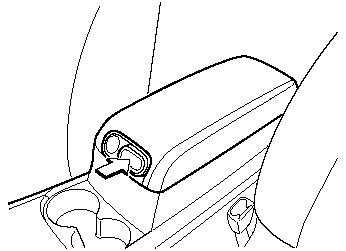 To open, push the button.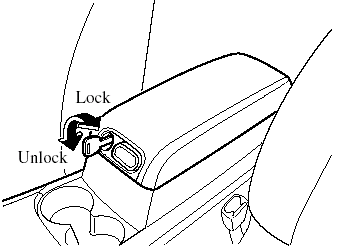 The center console has a lockable lid, insert the key into the slot; then turn the key clockwise to lock, counterclockwise to unlock.
Storage box
The storage box can be installed to the front/back side of the center console.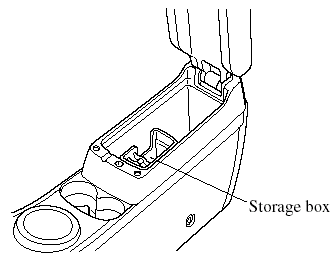 Installing to the front side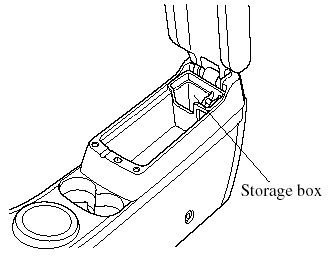 Installing to the back side
Cargo Securing Loops
WARNING:
Make sure luggage and cargo is secured before driving:
Not securing cargo while driving is dangerous as it could move or be crushed during sudden braking or a collision and cause injury.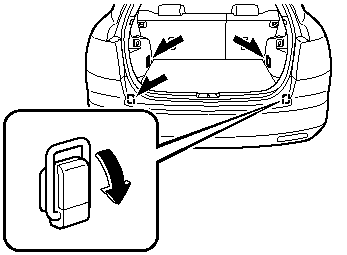 Use the loops in the luggage compartment to secure cargo with a rope or net. The tensile strength of the loops is 196 N (20 kgf, 44 lbf). Do not apply excessive force to the loops as it will damage them.
See also:
Zoom-Zoom Handling
The Mazda CX9 body shell has a highly rigid structure in the lower body with multiple cross members under the floor, a reinforced upper body area at the C-pillar, a high-tensile steel B-pillar and ...
How the SRS Air BagsWork
Your Mazda is equipped with the following types of SRS air bags. SRS air bags are designed to work together with the seat belts to help to reduce injuries during an accident. The SRS air bags ar ...
Driving Sideways and Other Assets
As always, the MX-5 has rear-wheel drive with excellent front/rear weight distribution. At roughly 52/48 (51/49 with the hardtop), its bias is toward slight understeer, which keeps things safe. An ...