Cup Holder
WARNING:
Never use a cup holder to hold hot liquids while the vehicle is moving: Using a cup holder to hold hot liquids while the vehicle is moving is dangerous. If the contents spill, you could be scalded.
CAUTION:
To reduce the possibility of injury in an accident or a sudden stop, keep the cup holders closed when they are not in use, or when using them for storage.
Front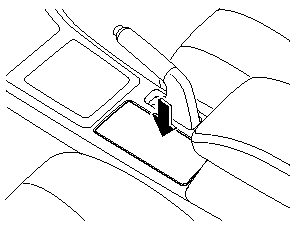 To use the cup holder, open the center console by pressing the lower center part of its cover.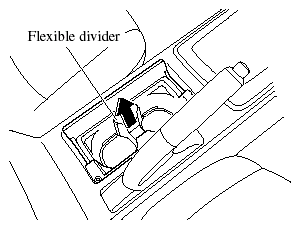 To fit small items in the cup holder, remove the flexible divider.
Rear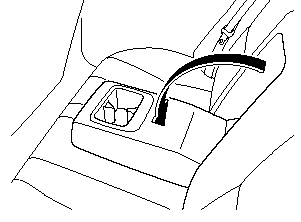 The rear cup holder is on the rear center armrest.
See also:
Brake System
qFoot Brake Your Mazda has power-assisted brakes that adjust automatically through normal use. Should power-assist fail, you can stop by applying greater force than normal to the brake pedal. Bu ...
Monitoring and Maintenance
Constant Monitoring The following components of the air bag systems are monitored by a diagnostic system: - SAS unit. - Front air bag sensor. - Air bag modules. - Side crash sensors. - Air bag ...
Money-Saving Suggestions
How you operate your Mazda determines how far it will travel on a tank of fuel. Use these suggestions to help save money on fuel and repairs. - Avoid long warm-ups. Once the engine runs smoothly, ...