Vent Operation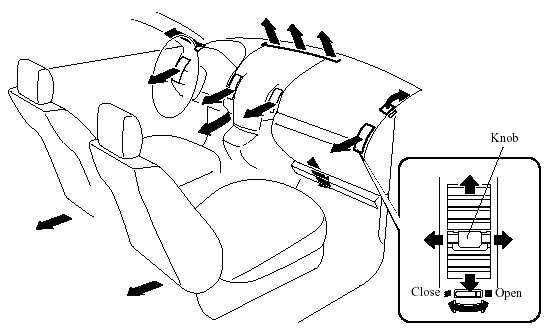 Adjusting the Vents
Directing airflow
You can direct air flow by moving the adjustment knob.
Horizontal air flow can be adjusted by pressing the vent left or right.
Opening/closing vents
These vents can be opened and closed with wheel.
NOTE.
When using the air conditioner, mist may come out from the vents. This is not a sign of trouble but a
result of humid air being suddenly cooled.
Selecting the Airflow Mode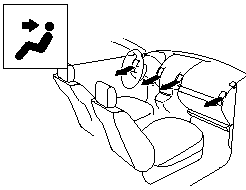 Dashboard Vents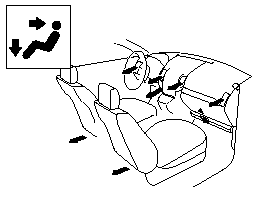 Dashboard and Floor Vents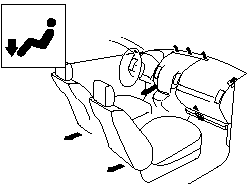 Floor Vents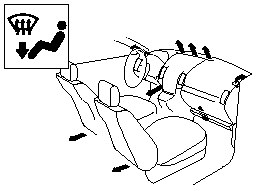 Defroster and Floor Vents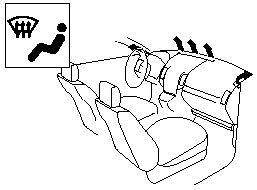 Defroster Vents
See also:
Engine Exhaust (Carbon Monoxide)
WARNING: Do not drive your vehicle if you smell exhaust gas inside the vehicle: Engine exhaust gas is dangerous. This gas contains carbon monoxide (CO), which is colorless, odorless, and poisonou ...
Ride & Handling
The Miata's low weight delivers ride and handling benefits, however. With less mass to keep in check when cornering, the suspension doesn't have to be as firm to limit body roll. This helps with r ...
Starting a Flooded Engine
If the engine fails to start, it may be flooded (excessive fuel in the engine). Follow this procedure: 1. If the engine does not start within five seconds on the first try, turn the key to the LO ...