Towing Description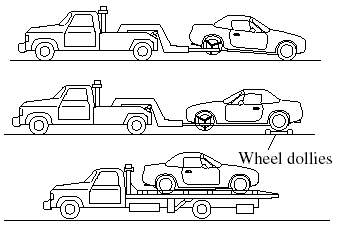 We recommend that towing be done only by an Authorized Mazda Dealer or a commercial tow-truck service.
Proper lifting and towing are necessary to prevent damage to the vehicle.
Government and local laws must be followed.
A towed vehicle usually should have its drive wheels (rear wheels) off the ground.
If excessive damage or other conditions prevent this, use wheel dollies.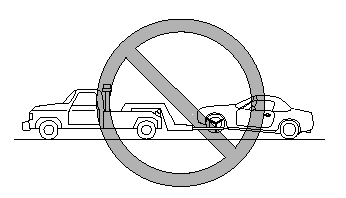 CAUTION:
Do not tow the vehicle pointed forward with driving wheels on the ground. This may cause internal damage to the transmission.
CAUTION:
Do not tow with sling-type equipment. This could damage your vehicle. Use wheel-lift or flatbed equipment.
See also:
Customer Information
Important consumer information including warranties and add-on equipment. ...
Power Steering
Power steering is only operable when the engine is running. If the engine is off or if the power steering system is inoperable, you can still steer, but it requires more physical effort. If the s ...
Emission Control System
Your vehicle is equipped with an emission control system (the catalytic converter is part of this system) that enables your vehicle to comply with existing exhaust emissions requirements. WARNING ...