Windblocker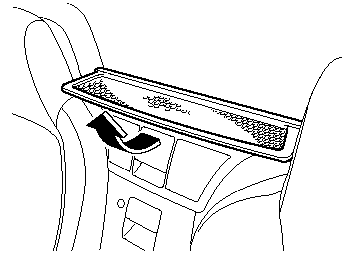 This windblocker reduces rear wind blast into the cabin when driving with the convertible top down.
To use the windblocker, lift it upright.
See also:
Fuses
Your vehicle's electrical system is protected by fuses. If any lights, accessories, or controls don't work, inspect the appropriate circuit protector. If a fuse has blown, the inside element will ...
Advanced Aerodynamics
The front end design not only looks more dynamic and strong, it supports the facelift's stability at high speeds by being extremely aerodynamic. New body features to achieve this are: * an exten ...
Registering Your Vehicle in A Foreign Country (Except United States and Canada)
Government regulations in your country could require that automobiles meet specific emission and safety standards. Vehicles built for your country may differ from those built for other countries. ...