Vent Operation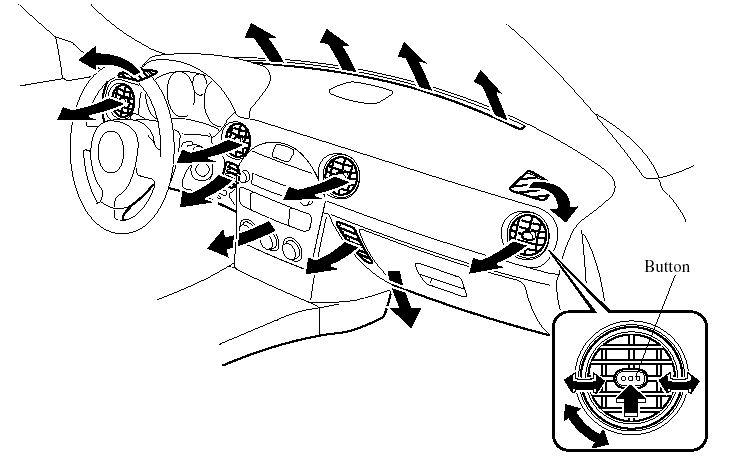 Adjusting the Vents
Directing airflow
You can direct air flow by rotating the vent.
Opening/closing vents
The two outside vents can be opened and closed with center button.
NOTE:
When using the air conditioner, mist may come out from the vents. This is not a sign of trouble but a
result of humid air being suddenly cooled.
Selecting the Airflow Mode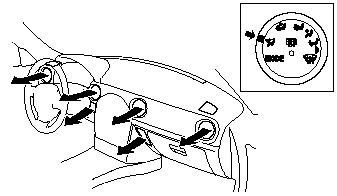 Dashboard Vents (OPEN MODE)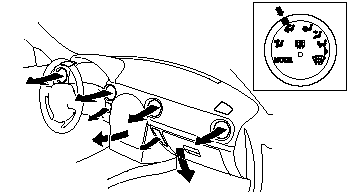 Dashboard and Floor Vents (OPEN MODE)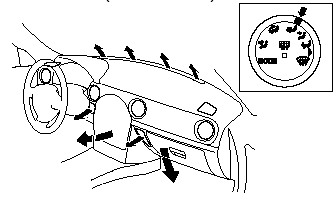 Floor Vents (OPEN MODE)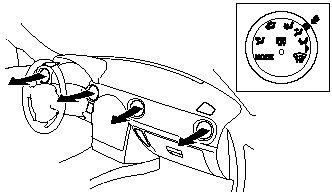 Dashboard Vents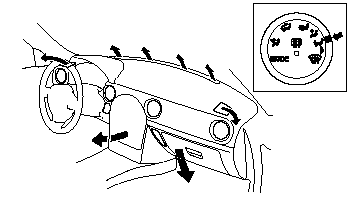 Floor Vents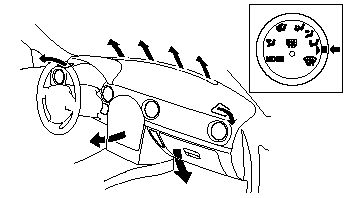 Defroster and Floor Vents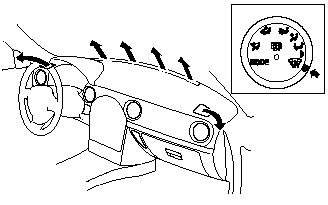 Defroster Vents
You will feel more comfortable by using the OPEN MODE when opening the roof.
See also:
Safety
Like all Mazda vehicles, Mazda Tribute has always offered high levels of passive and active safety. The new facelift version enhances this with new disc brakes in the rear, replacing the rear brak ...
Exterior
The 2010 Mazda3's exterior styling builds on its predecessor's athletic proportions by emphasizing design features. One of them is the front grille, but Mazda may have gone a bit too far with it, ...
Customer Assistance (Mexico)
Your complete and permanent satisfaction is our business. We are here to serve you. All Authorized Mazda Dealers have the knowledge and the tools to keep your Mazda vehicle in top condition. If ...