Vent Operation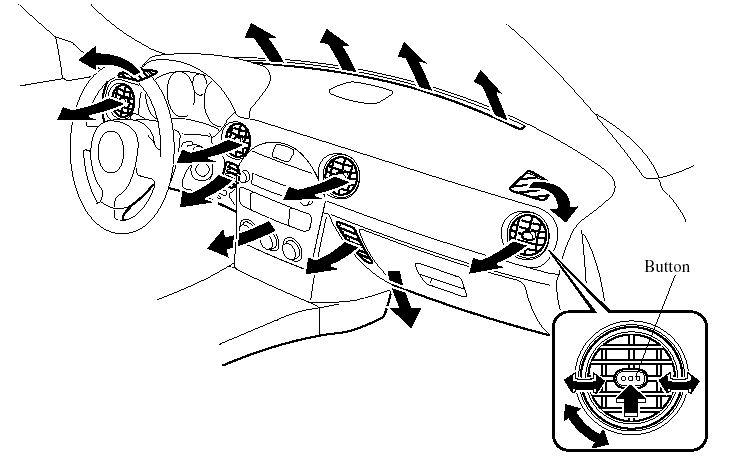 Adjusting the Vents
Directing airflow
You can direct air flow by rotating the vent.
Opening/closing vents
The two outside vents can be opened and closed with center button.
NOTE:
When using the air conditioner, mist may come out from the vents. This is not a sign of trouble but a
result of humid air being suddenly cooled.
Selecting the Airflow Mode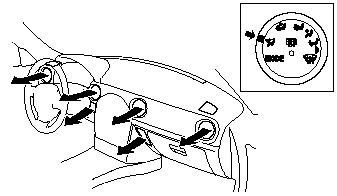 Dashboard Vents (OPEN MODE)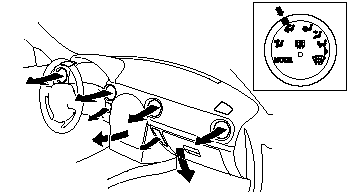 Dashboard and Floor Vents (OPEN MODE)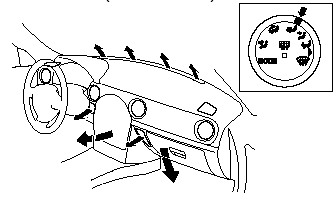 Floor Vents (OPEN MODE)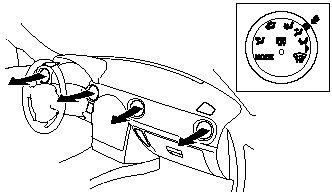 Dashboard Vents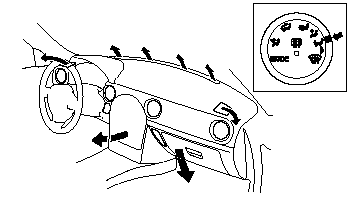 Floor Vents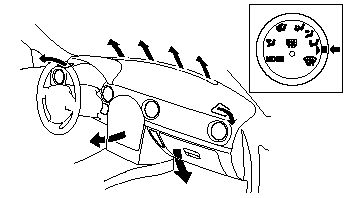 Defroster and Floor Vents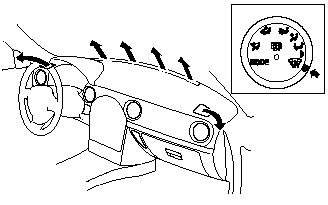 Defroster Vents
You will feel more comfortable by using the OPEN MODE when opening the roof.
See also:
Mazda CX-9 2007 review
Even though the Mazda Tribute — a version of the Ford Escape compact SUV — has been on sale for years, SUVs don't come to mind when I think of Mazda. Instead, I see Miatas and RX-7s &mda ...
Starting a Flooded Engine
If the engine fails to start, it may be flooded (excessive fuel in the engine). Follow this procedure: 1. If the engine does not start within five seconds on the first try, turn the key to the LO ...
Audio Control Switch Operation (Steering Wheel)
* Some models. When the audio unit is turned on, operation of the audio unit from the steering wheel is possible. For navigation system equipped vehicles, refer to the separate manual "NAVIGATIO ...