Supplemental Restraint System Components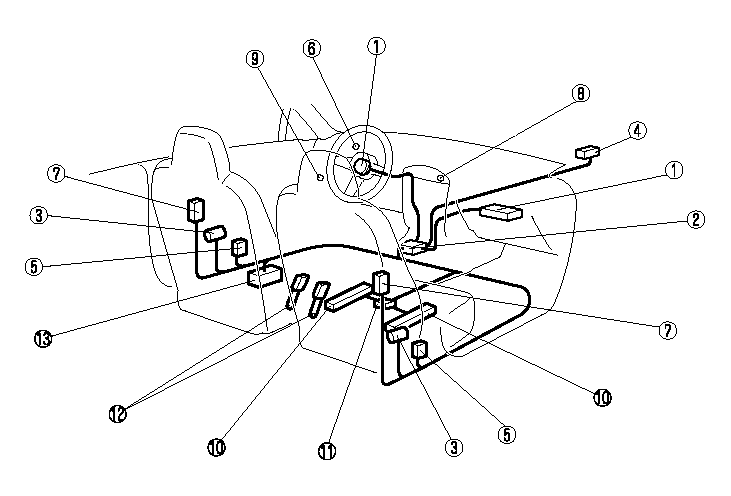 1 Driver/Passenger dual stage inflators and air bags.
2 Crash sensor, and diagnostic module (SAS unit).
3 Seat belt pretensioner and load limiting systems.
4 Front air bag sensor.
5 Side crash sensors.
6 Air bag/seat belt pretensioner system warning light.
7 Side inflators and air bags.
8 Passenger air bag deactivation indicator light.
9 Passenger air bag deactivation switch.
10 Passenger seat weight sensors.
11 Passenger seat weight sensor control module.
12 Driver and passenger seat belt buckle switches.
13 Driver seat slide position sensor.