Front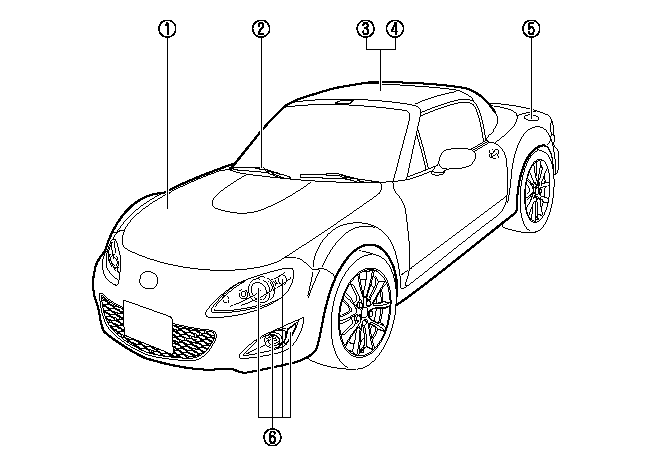 Hood.
1 Windshield wiper blades.
2 Convertible top (Power retractable hardtop).
3 Convertible top (Soft top).
4 Fuel-filler lid.
5 Light bulbs.
See also:
Mazda MX-5 2011
Editor's note: This review was written in October 2010 about the 2010 Mazda MX-5 Miata. Little of substance has changed with this year's model. To see what's new for 2011, click here, or check out ...
Engine Compartment Overview
Engine Compartment Overview ...
WindshieldWipers and Washer
The ignition must be switched ON. WARNING: Use only windshield washer fluid or plain water in the reservoir: Using radiator antifreeze as washer fluid is dangerous. If sprayed on the windshield, ...