Mazda MX-5
Mazda MX-5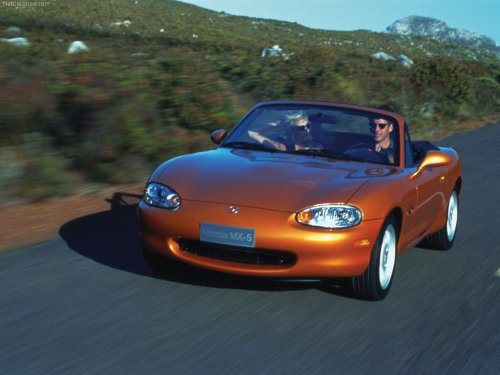 See also:
Rocking the Vehicle
WARNING: Do not spin the wheels at more than 56 km/h (35 mph), and do not allow anyone to stand behind a wheel when pushing the vehicle: When the vehicle is stuck, spinning the wheels at high sp ...
Going & Stopping
You wouldn't believe how many shoppers out there think a V-6 is always superior to a four-cylinder engine, no matter what. I bet a lot of people will discount the CX-7 because it has a four-cylind ...
Front Seats (Electrically Operated Seats)
WARNING: Do not modify or replace the front seats: Modifying or replacing the front seats such as replacing the upholstery or loosening any bolts is dangerous. The front seats contain air bag c ...