Tiedown Hooks
CAUTION:
Don't use the tiedown hooks under the front and rear for towing.
They are designed ONLY for tying down the vehicle when it's being transported. Using them for towing will damage the bumper.
Tiedown Hooks
1. Remove the tiedown eyelet, lug wrench, and jack lever from the trunk.
2. Wrap the jack lever with a soft cloth to prevent damage to a painted bumper, and open the cap located on the front or rear bumper.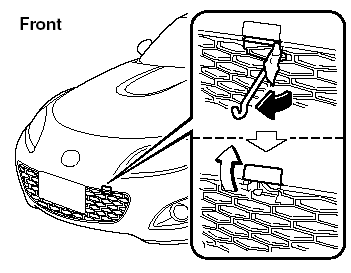 Type A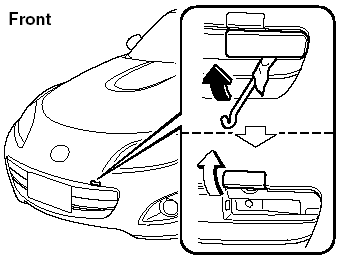 Type B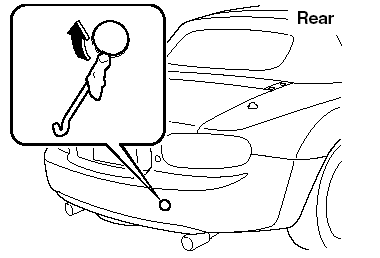 CAUTION:


Do not use excessive force as it
may damage the cap or scratch the painted bumper surface.

The rear bumper cover cannot be
removed completely. Attempting to forcefully remove the rear bumper cover could result in it being damaged.
NOTE:
Remove the front bumper cover completely and store it so as not to lose it.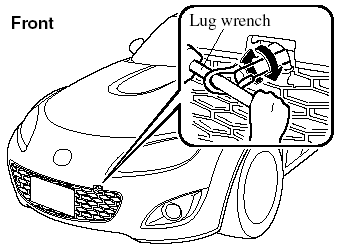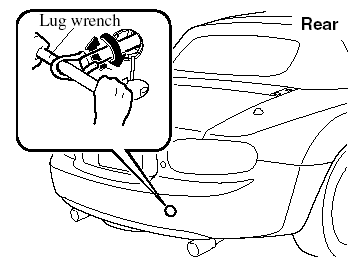 3. Securely install the tiedown eyelet using the lug wrench.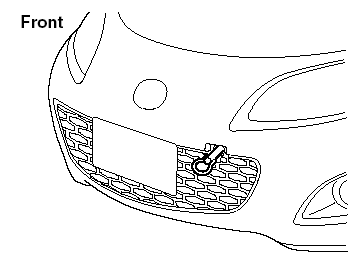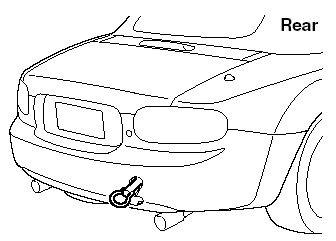 CAUTION:


If the tiedown eyelet is not securely
tightened, it may loosen or disengage from the bumper when tying down the vehicle. Make sure that the tiedown eyelet is securely tightened to the bumper.

Front tiedown hook is designed
only for towing, and lashing at oversea transportation. Do not use front tiedown hook for other use (truck/railway transportation etc).
See also:
Exterior
The 2010 Mazda3's exterior styling builds on its predecessor's athletic proportions by emphasizing design features. One of them is the front grille, but Mazda may have gone a bit too far with it, ...
Power steering, suspension and brake systems
To deliver just the right balance between fuel economy, light steering-wheel operation and a feeling of stability, all configurations of the all-new Madza3 are equipped with the Electro-Hydraulic ...
Trunk Lid
WARNING: Never allow a person to ride in the trunk: Allowing a person to ride in the trunk is dangerous. In addition, the person in the trunk could be seriously injured or killed during sudden ...