Vent Operation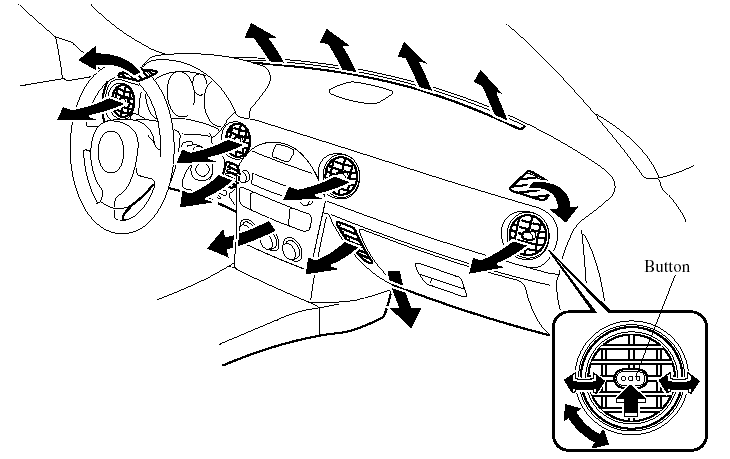 Adjusting the Vents
Directing airflow
You can direct air flow by rotating the vent.
Opening/closing vents
The two outside vents can be opened and closed with center button.
NOTE:
When using the air conditioner, mist may come out from the vents. This is not a sign of trouble but a
result of humid air being suddenly cooled.
Selecting the Airflow Mode
Dashboard Vents (OPEN MODE)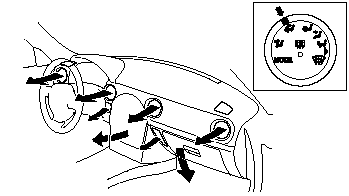 Dashboard and Floor Vents (OPEN MODE)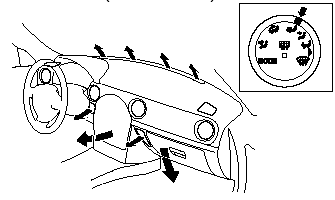 Floor Vents (OPEN MODE)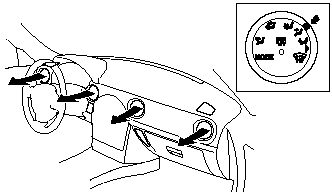 Dashboard Vents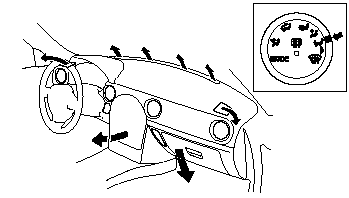 Floor Vents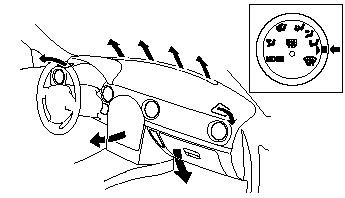 Defroster and Floor Vents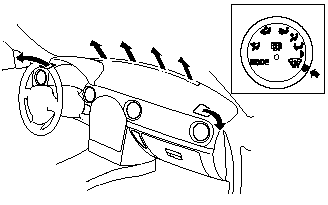 Defroster Vents
You will feel more comfortable by using the OPEN MODE when opening the roof.
See also:
Exterior Design
The new Mazda Tribute features exterior design details that give it an even stronger sense of passenger-car refinement, while retaining its unmistakable SUV ruggedness and new-generation sportines ...
Your Vehicle at a Glance
Interior, exterior views and part identification of your Mazda. ...
After Getting In
- Are all doors closed and locked? - Is the seat adjusted properly? - Are the inside and outside mirrors adjusted? - Is everyone's seat belt fastened? - Check all gauges. - Check all warning lig ...