Fuel-Filler Lid and Cap
WARNING:
When removing the fuel-filler cap, loosen the cap slightly and wait for any hissing to stop. Then remove it: Fuel spray is dangerous. Fuel can burn skin and eyes and cause illness if ingested. Fuel spray is released when there is pressure in the fuel tank and the fuel-filler cap is removed too quickly.
Before refueling, stop the engine, and always keep sparks and flames away from the filler neck:
Fuel vapor is dangerous. It could be ignited by sparks or flames causing serious burns and injuries.
Additionally, use of the incorrect fuelfiller cap or not using a fuel-filler cap may result in fuel leak, which could result in serious burns or death in an accident.
CAUTION:
Always use only a genuine Mazda fuel-filler cap or an approved equivalent, available at an Authorized Mazda Dealer. The wrong cap can result in a serious malfunction of the fuel and emission control systems. It may also cause the check engine light in the instrument cluster to illuminate.
Fuel-Filler Lid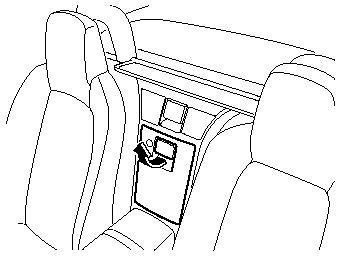 The remote fuel-filler lid release is mounted in the seat side box.
To open the seat side box, unlock it and pull the release catch.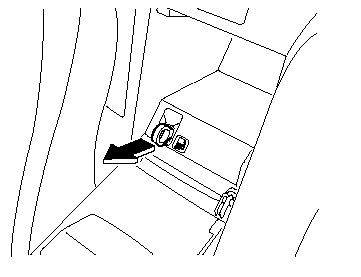 To open the fuel-filler lid, pull on the remote fuel-filler lid release.
Fuel-Filler Cap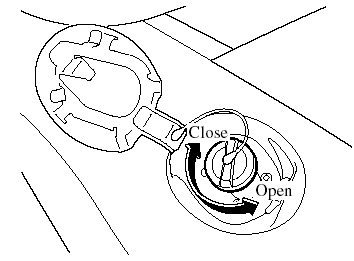 To remove the fuel-filler cap, turn it counterclockwise.
To close the fuel-filler cap, turn it clockwise until two or more click sounds are heard.
CAUTION:
Make sure the fuel-filler cap is tightened securely. The check engine light may illuminate when the cap is not tightened securely. If the light remains on (even after you have tightened the cap securely, driven, and restarted the engine several times), it may indicate a different problem. Contact an Authorized Mazda Dealer as soon as possible.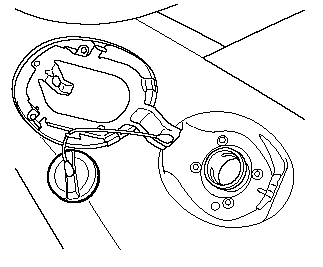 NOTE:
The removed cap can be attached to the inner side of the lid during refueling to prevent fuel on the cap from dripping onto the vehicle.
See also:
Advanced Key Suspend Function
If one advanced key is left in the vehicle and a second advanced key is used to lock it, the functions of the advanced key left in the vehicle is temporarily suspended to prevent theft of the vehi ...
Changing a Tire
WARNING: Be sure to follow the directions for changing a tire, and never get under a vehicle that is supported only by a jack: Changing a tire is dangerous if not done properly. The vehicle can s ...
Meters and Gauges
1 Speedometer. 2 Odometer, Trip Meter, Average Fuel Economy Display, Outside Temperature Display and Selector. 3 Tachometer. 4 Engine Coolant Temperature Gauge. 5 Fuel Gauge. 6 Dashboard Illu ...