Supplemental Restraint System Components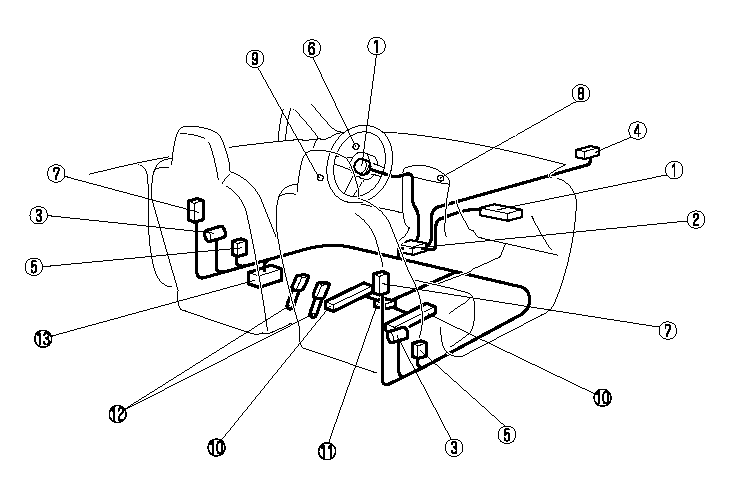 1 Driver/Passenger dual stage inflators and air bags.
2 Crash sensor, and diagnostic module (SAS unit).
3 Seat belt pretensioner and load limiting systems.
4 Front air bag sensor.
5 Side crash sensors.
6 Air bag/seat belt pretensioner system warning light.
7 Side inflators and air bags.
8 Passenger air bag deactivation indicator light.
9 Passenger air bag deactivation switch.
10 Passenger seat weight sensors.
11 Passenger seat weight sensor control module.
12 Driver and passenger seat belt buckle switches.
13 Driver seat slide position sensor.
See also:
How to Use This Manual
We want to help you get the most driving pleasure from your vehicle. Your owner's manual, when read from cover to cover, can do that in many ways. Illustrations complement the words of the manual ...
Fuel Requirements
Vehicles with catalytic converters or oxygen sensors must use ONLY UNLEADED FUEL, which will reduce exhaust emissions and keep spark plug fouling to a minimum. Your Mazda will perform best with fu ...
Service Publications
Factory-authorized Mazda service publications are available for owners who wish to do some of their own maintenance and repair. When requesting any of our publications through an Authorized Mazda ...